Make mealtime complete with these simple and delicious Cheddar Bacon Ranch Pull-Apart Rolls! Your family will LOVE them!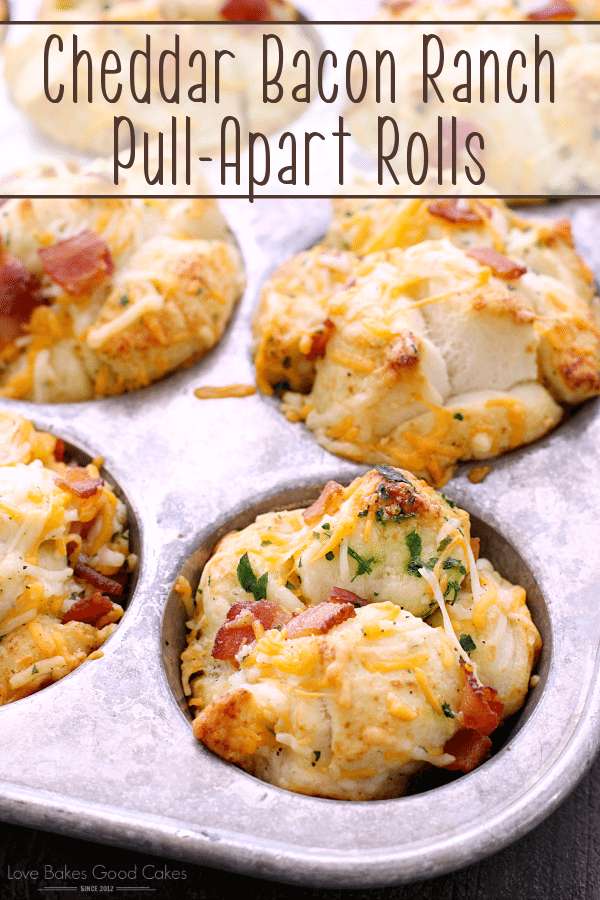 We're over halfway through the month of August and it's pretty much been a blur for me. Anyone else? I hate to admit that I feel like a space cadet most days. Joking.
Okay, not joking.
I totally have no clue what is going on most days. I seriously think I should go talk to a doctor or something ….. but who has time for that?!
With everything going on in life lately, we've decided to put the kids' start of school off until after Labor Day. Not necessarily by choice, mind you. Sometimes you just have to roll with the punches. Isn't that how the saying goes?!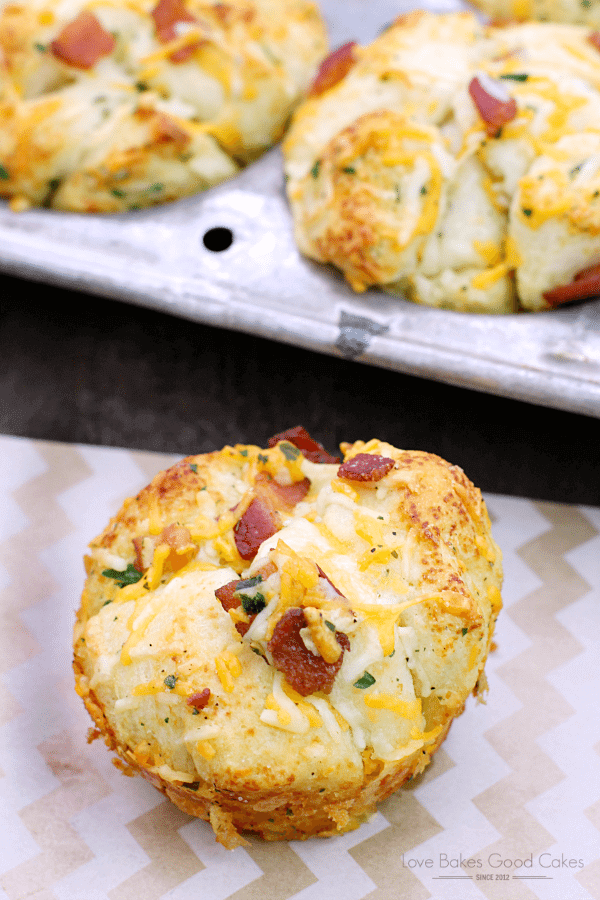 So, the older boys will be doing online schooling this year. I'm hoping that it will help keep things more streamlined and help keep me sane! I'm still trying to figure out how to balance everything I need to do and spend time with my family – and still get everything I need to get done, done. Ugh …. why is that so much easier said than done?!
My mind has been in space cadet mode so bad that last week when I was doing my menu, I forgot to write down about half of the things I needed to pick up at the store. I'm not sure if I just got sidetracked and forgot to finish or if I truly thought I was done or what?? Ugh!! I tried to make the most of it, and I even remembered a few things that I had forgotten to write down ….. but it was chaos. I cannot grocery shop without a list.
Needless to say, I was left to improvise a few things for dinner last week, which really, ended up not being so bad. These Cheddar Bacon Ranch Pull-Apart Rolls came from it and I think they will be making a regular appearance on our menu! Thankfully, the recipe uses things I usually have on hand – which makes it even better!!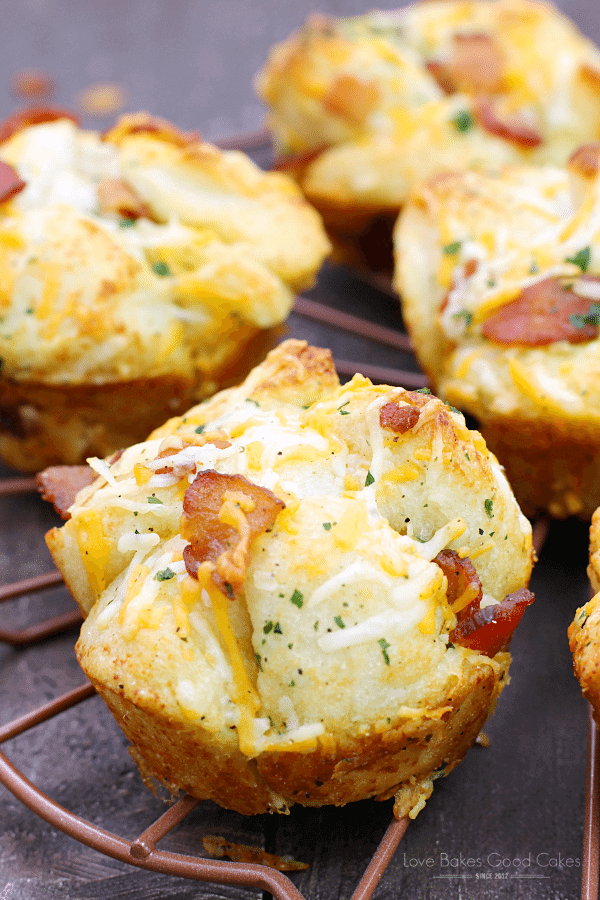 Let me tell you – these Cheddar Bacon Ranch Pull-Apart Rolls are going to be a hit with anyone you share them with! And did I mention they're soooo easy to make?!This recipe is so easy it almost feels like cheating!!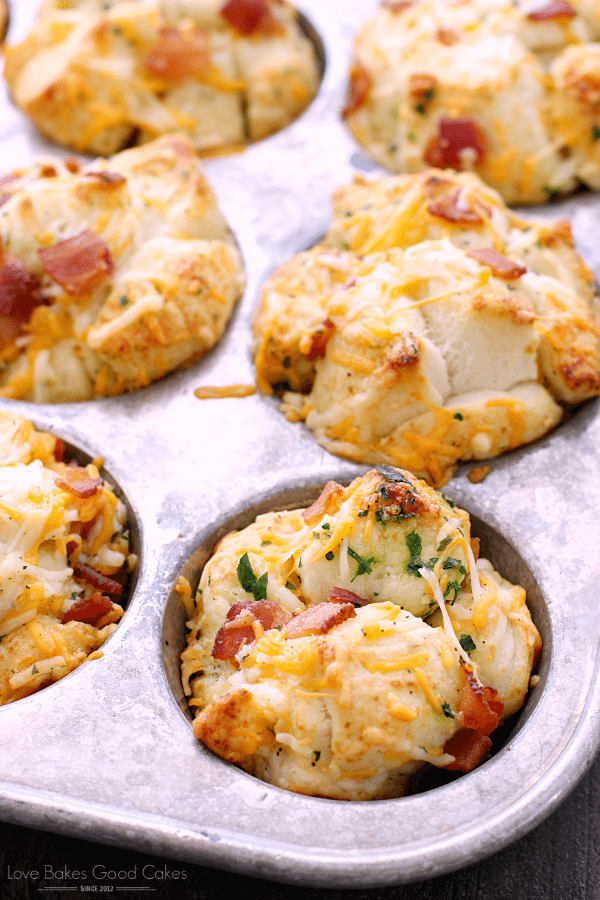 CHEDDAR BACON RANCH PULL-APART ROLLS
Prep Time 7 mins  Cook Time 15 mins Yields 12 rolls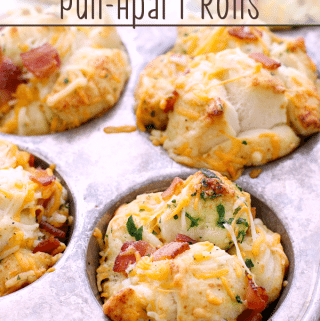 Make mealtime complete with these simple and delicious Cheddar Bacon Ranch Pull-Apart Rolls! Your family will LOVE them!
INGREDIENTS
2 tubes ( 7.5 oz. each) refrigerated biscuits
3-4 slices cooked bacon, chopped
1 cup Cheddar cheese, shredded
2 tbsp. melted butter
1 tbsp. dry Ranch dressing mix
INSTRUCTIONS
Preheat oven to 375°F. Lightly spray a 12-cavity muffin tin with cooking spray and set aside.
Cut each biscuit into quarters and place in a large bowl. Add the remaining ingredients and mix well.
Divide the biscuit mixture between each muffin cup. Bake for 13-15 minutes or until the rolls are golden brown.
Serve immediately.