Tastes just like Chipotle's corn salsa but it's really a million times better!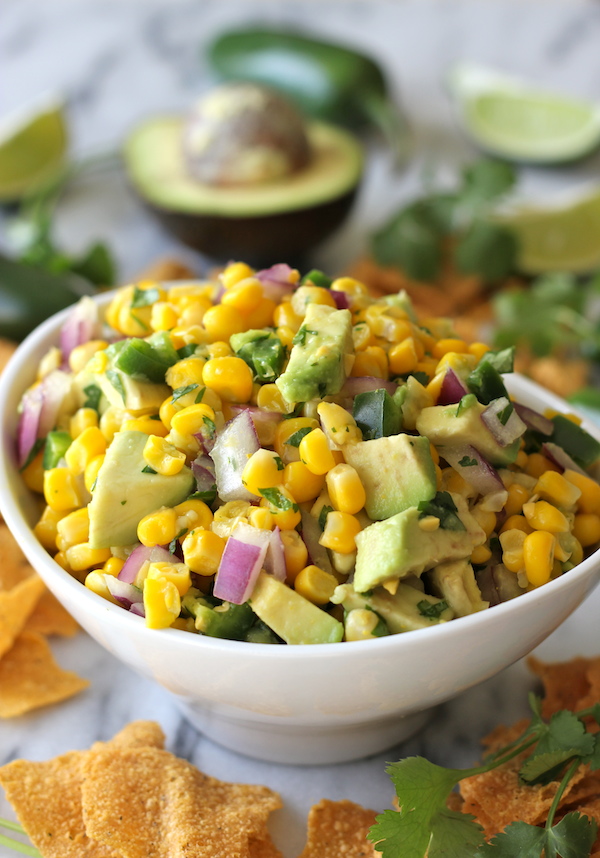 My name is Chung-Ah and I am a pathological snacker.
It's bad you guys. I'll skimp on the main dish just so I have more of a calorie allowance for snacks later on.close
Yeah, like I said, I'm a pathological snacker.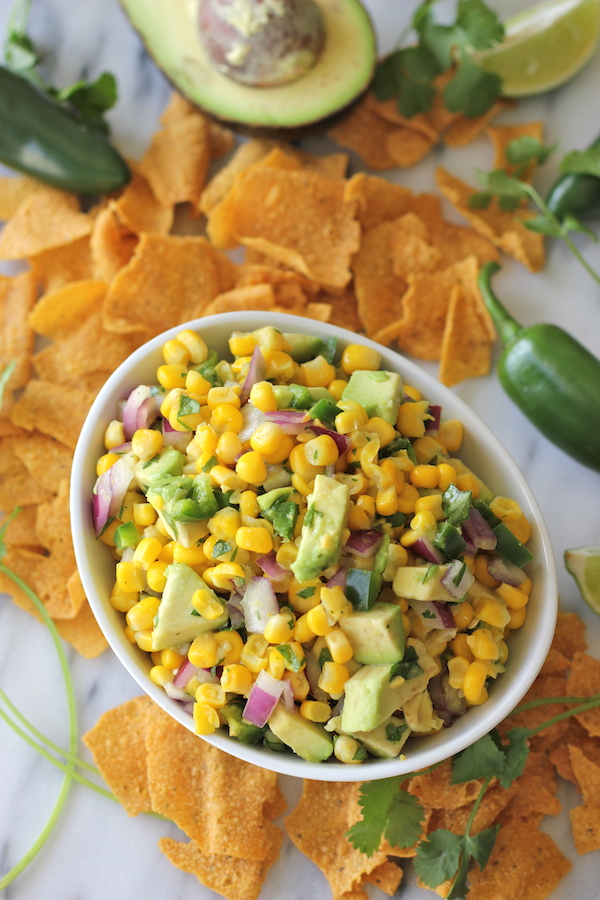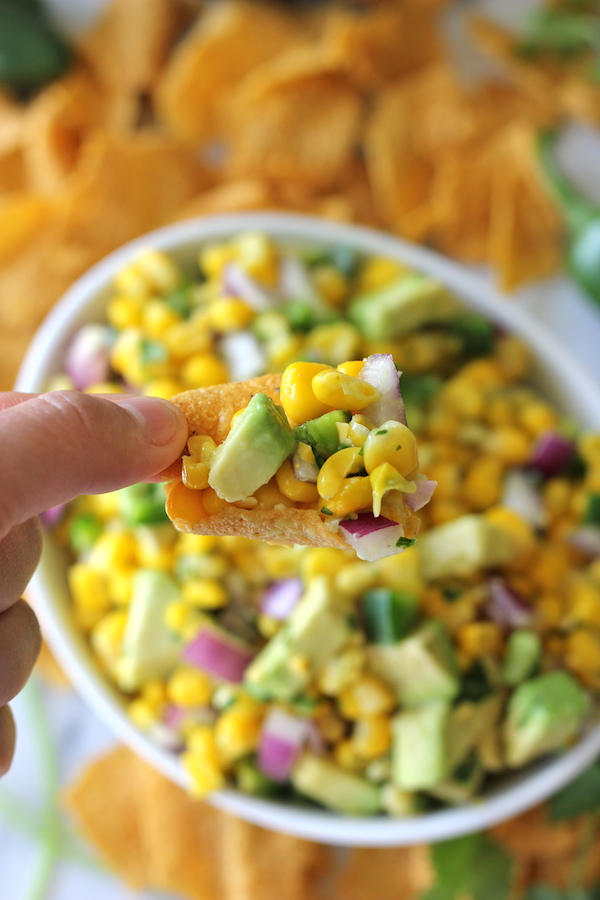 So when I'm snacking the night away, especially in the 10PM-2AM zone, I don't have to feel guilty about it. And I can feel ever better about it when I eat it with this avocado corn salsa. With just enough spiciness and a bit of tanginess, I could seriously snack on this all day, everyday!
I ended up eating this with a spoon so I could feel less guilty about the amount of chips I was using to eat this as quickly as possible. So good!